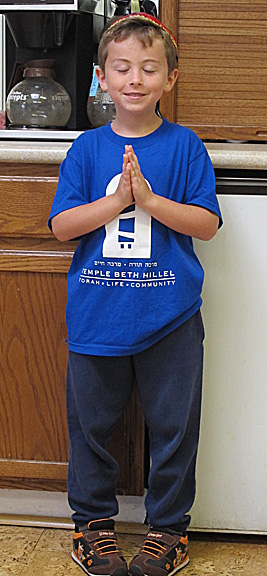 Introduce your children to Jewish life in a warm and loving environment.
Temple Beth Hillel welcomes familes with children of all ages, with age-appropriate services and classes.
Tot Shabbat
First Fridays of the month, 6 PM starting September 4.
Join Rabbi Dean and Cantor Shayndel for these short services perfect for the littlest in your family.  Stay for our vegetarian potluck at 6:30 PM and Kabbalat Shabbat services at 7:30 PM.
Mazel Tots
Three Sundays a month Sept-May (check the calendar)10 AM-12 PM
First class starts Sunday, August 26.
Free class for our littlest scholars ages 2 1/2 through 4 years old. Learn more
High Holy Days Services and Free Childcare
Introduce your children to the days of awe with a special afternoon Yom Kippur service. Free child care provided by trained professionals is available during the High Holy Days with prior notice. Learn more