Shabbat and Services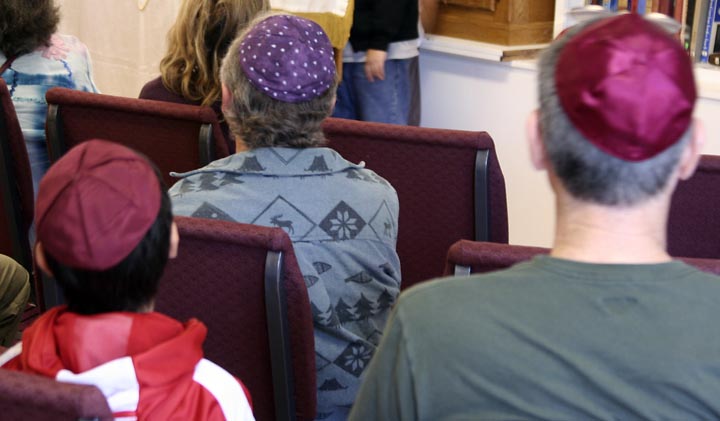 Join us for a Shabbat Evening Service at 7:30 p.m. on the first and third Fridays of the month. Families with small children are invited to join us on the third Friday at 6:15 p.m. for our lively Family Shabbat gathering. All are welcome to join us in celebrating the High Holidays, life cycles, or simply to reconnect with the Jewish community post pandemic.
One of the things that I like about being Jewish is that Judaism moves across time and space. When I stand in prayer in my synagogue, I know that Jews across the world will (have been) be praying with words and melodies similar to mine, and that that has been the case for many hundreds of years and will hopefully continue for many hundreds more. That's a very powerful connection.
— Marilyn

Our religious school includes an interactive Tefillah service, open to the community, beginning at 9:30 am.
In addition to Shabbat services we have services throughout the year for all the major holidays including: Rosh Hashanah, Yom Kippur, Sukkot, Simchat Torah, Yom Ha-Shoah, Purim, Pesach, and Tu B'Shevat.