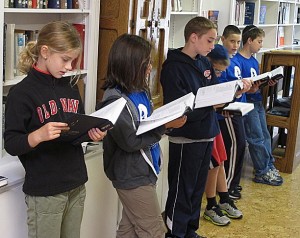 Jewish Religious School from Toddlers to Bar/Bat Mitzvah Training

Temple Beth Hillel invites all children and their families to join our Sunday School, Beit Midrash Hillel.   We take seriously the command to "Teach your children diligently", with a sense of wonder, art and happy celebration of our holidays, festivals and culture.
Temple Beth Hillel allows my children to develop a strong Jewish identity, learn about their heritage, and establish friendships in the Jewish community. I am able to participate with the local Jewish community and contribute to the greater Richmond area as a whole.
— Anna S  
The  curriculum has been designed to promote continuity year after year, and to keep the kids in touch with various aspects of their Jewish identity.
Learn More or Enroll
Mazel Tots: A free class for children ages 2 1/2-4 introducing Jewish holidays and Biblical stories.  Learn more
Kindergarten through Third Grade: Continuing instruction in understanding concepts of Judaism and fundamental Hebrew.
Sunday school is awesome!  We get to learn Hebrew!  We get to make cookies and challah.  We know the prayers and can lead the service. I like snack!  
— Sam, age 7
B'nai Mitzvah Class, Fourth through Seventh Grade: Religious instruction and training for Bar/Bat Mitzvah.
Temple Beth Hillel also operates a Mid-Week Hebrew School for children beginning in the Grade 3-4 year and culminating in their Bar or Bat Mitzvah. Hebrew instruction takes place on Tuesdays, timing depending on grade level.  Participation in Hebrew training, a must for Bar or Bat Mitzvah, is not required for general enrollment at Beit Midrash Hillel.
Kita Hitgalut ("revelation" or "unveiling"): Post B'nai Mitzvah Class, 14 years and older
Through different media, philosophies and art forms, students will explore what it means to be Jewish in today's world.
Interested in checking out Beit Midrash Hillel?  Feel free to join us any Sunday that school is in session (view calendar for dates and times).  You and your child(ren) are welcome to come to t'filah and stay for class.  Just check-in with the office to let us know.
Call 510-223-2560 or email tbh@tbhrichmond.org to learn more or enroll.